Science Wizards (Gr 1&2)
Thursday: 3:30 PM – 4:30 PM

9/22 – 11/10
Sessions: 8
2 Seats Available
Description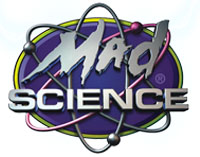 Come with us on this enchanting journey in the world of science! We will mix up some crazy and colorful potions, discover some magical and glowing tricks, create hair-rising, mystifying, and electrifying experiments, build levitating objects, discover precious stones, witness charming illusions and learn how it is all powered by science! Students will transform into Science Wizards!
**All materials are included in the class fee.**
In addition, students will receive a lab coat, goggles, and specially designed Mad Science Take Homes to help extend learning at home!
---
---
Registration has ended. Please call 203 834-7694 for late registration.