Minecraft Engineering Using Lego Materials
Monday: 3:30 PM – 4:30 PM

9/19 – 11/28
Sessions: 8
-20 Seats Available
Description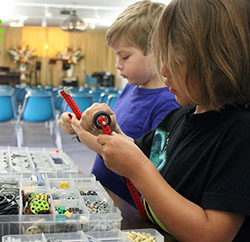 Venture into the world of Minecraft in our unique LEGO® experience. Get ready to build your base, craft your tools, use your Minecart to harvest raw resources, and battle to stop the Ender Dragon from ending the world. Come explore the endless possibilities of LEGO® with a trained Play-Well instructor.
**All materials are included in the class fee.**
Class will not be held on September 26, October 10 & November 21.
---
---
Registration has ended. Please call 203 834-7694 for late registration.