Tennis: Before School (Gr 1&2)
New!
Friday: 7:45 AM – 8:45 AM

9/23 – 11/11
Sessions: 8
-10 Seats Available
Description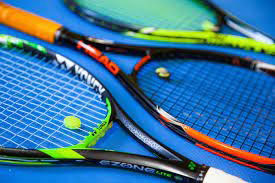 Come and learn the fundamentals of tennis - the lifelong sport! Coach Yvonne will be teaching essential skills including forehand, backhand, and volley through fun and age appropriate drills and games. The class will introduce players to scoring and strategy in addition to teamwork and sportsmanship. This class is for beginners.
Students are required to bring their own junior tennis racket. Please wear sneakers and bring a water bottle to each class.
---
---
Registration has ended. Please call 203 834-7694 for late registration.