Martial Arts: Beginner
Tuesday: 3:30 PM – 4:30 PM

1/10 – 3/7
Sessions: 8
1 Seat Available
Description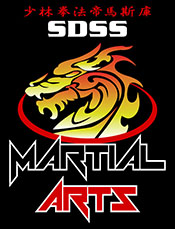 In beginner level Martial Arts, students will focus on foundational movements such as Punches, Kicks, Blocks and Self Defense techniques. In addition to the physical side to Martial Arts, each session will focus on our Life skills program by incorporating Respect, Self-Discipline, Self-Control, Honesty and Patience by setting achievable goals that will encourage and motivate students to work on these skills both at home and at school.
All students will receive a White Belt and an SDSS Martial Arts Logo T-Shirt, as part of their uniform. Please wear comfortable shorts or pants, with appropriate shoes.
A $10 belt fee is payable to the teacher at the first class.
Class will not be held on Tuesday, February 21.
---
---
Fees
Class Fee $200
Belt Fee $10
Total: $210
Registration has ended. Please call 203 834-7694 for late registration.