Nature Art Workshop (Gr K-2)
New!
Tuesday: 3:30 PM – 4:30 PM

1/10 – 3/7
Sessions: 8
-4 Seats Available
Description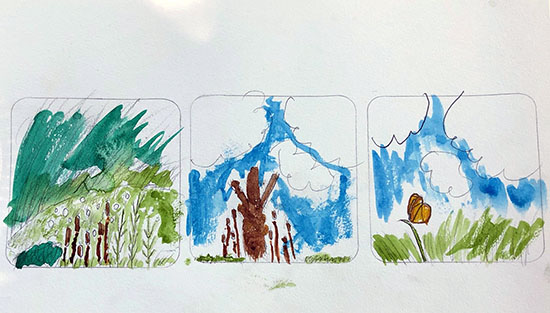 Nature Art Workshop welcomes students who are interested in exploring art and the natural environment. Students use nature as inspiration for art making with a variety of materials and projects. Through art, students will explore topics including habitats, plants, animals, and weather. They will use a wide array of materials and mediums throughout the workshop and will learn techniques to build skills in watercolor painting, collage, and drawing. This is a unique opportunity for students who are interested in art and nature and want to express their creativity! Participants will have the opportunity to make art through experimentation, exploration, and play.
A $25 materials fee is payable to the teacher at the first class.
Class will not be held on Tuesday, February 21.
---
---
Registration has ended. Please call 203 834-7694 for late registration.