Winter Wonder Lab! (Gr K-2)
New!
Thursday: 3:30 PM – 4:30 PM

1/12 – 3/9
Sessions: 8
-23 Seats Available
Description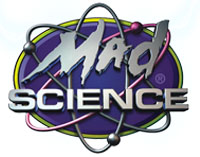 "Stay curious and keep exploring" in our Winter Wonder Lab where we will have an arctic blast and simulate one too! We will create snow that will never melt and melt a snowman that will only melt the Mad Science way! Winter forces will help us learn how to keep us balanced! Elephant Toothpaste and slime will create some heat in our icy lab! Students use special crisp pencils to make wintery lights and even see sparkly, colorful flames that resemble Northern Lights!
**All materials are included in the class fee.**
In addition, students will receive a lab coat, goggles, and specially designed Mad Science Take Homes to help extend learning at home!
Class will not be held on Thursday, February 23.
---
---
Registration has ended. Please call 203 834-7694 for late registration.