Crazy Chemworks (Gr 1&2)
New!
Thursday: 3:30 PM – 4:30 PM

9/23 – 11/11
Sessions: 8
-9 Seats Available
Description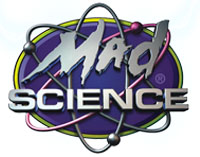 Bubbling dry ice potions, crazy chemical reactions, and big explosions will be happening in this MAD LAB! Your scientists will be doing hands on chemistry while learning the basic knowledge of the science! They will be creating chemical reactions such as the infamous elephant toothpaste that they can't stop talking about and slime they think they have perfected but have not!
Each student receives specially designed Mad Science Take Homes to help extend learning at home!
---
---
Registration has ended. Please call 203 834-7694 for late registration.