Chess: All Levels (Gr 3-5)
Wednesday: 2:30 PM – 3:30 PM

1/12 – 3/16
Sessions: 8
-3 Seats Available
Description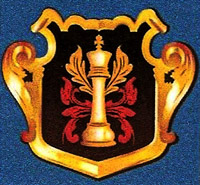 Are you a beginner or avid chess player wanting to win more games? Players in this club are taught the basics as well as strategies and moves used by the world's best players! New and advanced strategies will be discussed and practiced. High level thinking skills will be developed. All students will learn HOW TO THINK!
All equipment will be provided.
Class will not be held on Tuesday, February 22, and Wednesday, February 23 & March 9.
---
---
Registration has ended. Please call 203 834-7694 for late registration.