Winter 2020: Enrichment
Welcome back to our returning families and welcome to our new families! Wilton Continuing Education's Winter 2020 Enrichment Program, offers a wide variety of student programs.
Registration is now open for grades Pre-K through 12! Winter programs run from January 6 - March 9. Classes are held for 1 or 1+ hour, once a week, for 6 - 8 weeks.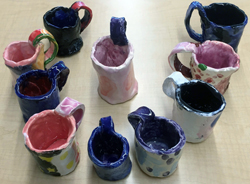 New and/or popular programs for Miller-Driscoll students include OnAir!, Programming Robots, Winter Wonderland Engineering with Lego Materials, Sports & Games with Mr. Giaimo, Keyboarding, Science Lab Masters, Create Your Own Board Games, Arts & Crafts with Mrs. Casl, Cooking with Books, Zumba Kids, Fun with Winter Art, Martial Arts, Basketball, Magic Club, Paint, Draw & More!, Lego Creations, Spanish Immersion, ClayPlay, Pre-K Clay, Create Like the Great!, Travel Around the World, Writing Adventures, Chess, GoZen, and Valentine's Day Houses.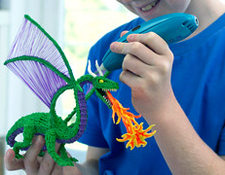 New and/or popular programs at Cider Mill include 3D Design with Tinkercad, Robotics using the Lego EV3/NXT, Science Lab Masters, Cooking with Fork Knife Spoon, Chess, Cartooning, Minecraft Science Discoveries, Create Like the Great!, Creative Crafts, Winter Pom-Pom Party, Valentine's Day Houses, Speed & Agility Training, Tennis, Floor Hockey, Basketball, Fencing, Arm/Finger Knitting & More!, and GoZen.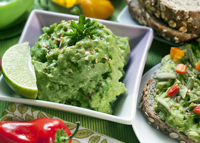 Attention Middlebrook students.....check out Ultimate Frisbee with Middlebrook PE teacher Mr. Roberto, Latin Inspired Cooking with Middlebrook Culinary Arts teacher Mrs. Priest, Drone Flying Crew with Middlebrook Music teacher Mr. Gordon, as well as Coding 3D Games in Roblox Studio, GoZen, and Chess.
Teen Fitness at CT Fitness Lab on Tuesdays.
Tennis at Four Seasons Tennis Club on Thursdays.
Red Cross Babysitter's Training Certification on Saturday, 3/21 & 3/28.
Please call our office at 203 834-7694 with any questions!