Spring 2020: Enrichment
Welcome back to our returning families and welcome to our new families! Wilton Continuing Education's Spring 2020 Enrichment Program, offers a wide variety of student programs.
Registration is now open for grades Pre-K through 8! Spring programs run from March 30 - June 5. Classes are held for 1 or 1+ hour, once a week, for 6 - 8 weeks.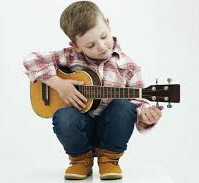 New and/or popular programs for Miller-Driscoll students include Spring Into Art!, OnAir!, Advanced Coding, Spring into STEM with LEGO® Materials, Science Wonders & Phenomena, Arts & Crafts, Ukulele Workshop, Spring Bird Houses, Cooking with Books, Yoga Kids, Zumba Kids, Martial Arts, Basketball, Ultimate Sports, Magic Club, Paint, Draw & More!, Lego Creations, Create Your Own Board Games, Spanish Immersion, ClayPlay, Pre-K ArtPlay, Create Like the Great!, GoZen, Adventures in Writing and Chess.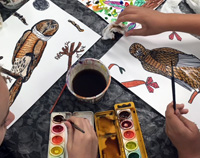 New and/or popular programs at Cider Mill include 3D Game Design w/ Roblox Studio, Jedi Robotics using LEGO® WeDo®, 3D Design, Mixed Media with Sculpture, Science Wonders & Phenomena, Cooking with Fork Knife Spoon, Chess, Advanced Paint, Draw & More!, Creative Crafts, Spring Bird Houses, Speed & Agility Training, Running Club, Tennis, Baseball, Flag Football, Basketball, Fencing, Arm & Finger Knitting Workshop, GoZen and June Shortened Day Intramurals.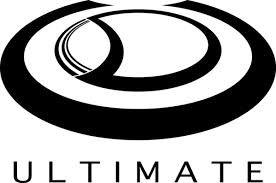 Attention Middlebrook students.....check out Ultimate Frisbee and Sock-it-to-me with Middlebrook PE teacher Mr. Roberto, Cupcake Extravaganza with Middlebrook Culinary Arts teacher Mrs. Priest, Drone Flying Crew with Middlebrook Music teacher Mr. Gordon, as well as GoZen, Chess and Tennis at Four Seasons Racquet Club.

Please call our office at 203 834-7694 with any questions!



Cancellation Policy: Parent-initiated cancellations will result in a program credit less a $20 withdrawal fee. Materials fees are non-refundable. There are no credits for no shows or cancellations less than 5 business days before the start of class. Students must withdraw from a 1-2 week program, 10 business days prior to the start of the class to receive a program credit. No credit or refund will be issued after the session begins. Refunds will only be issued for classes cancelled by WCE.
Featured Classes